Factory Tour

I planned on getting this posted Saturday: Let me tell a little story about Friday. I got up at 5:15am as I always do, to get ready for work. I then went to work and arrived home as I normally do. That night my wife had a girl's night out and would not be leaving the festivities until 12:00am Saturday morning. I invited some friends over. We played The Settlers of Catan Card game with the Wizards and Dragons expansion, then later when we had more people we played Humans!!!
When my wife got home it was quite late (1:00am-ish). I stumbled into bed a bit before she did, and right as I dozed off I felt her pushing me. After a second push, I blearily asked "What?"
She informed me that her water broke. I helped her get packed. And we drove a very confused two year old to my parents, then to the Hospital, arriving about 2:00am-ish.
At 5:15am my wife was still getting poked and prodded and prepped.
Around 6:30 the poking and prodding had reduced and the Epidural had kicked in. She got about a 3 hour Nap, I think I got about one hour — every time they came in to poke at her it woke me up — go figure.
Anyway, at 9:41am Aug 16, 2008 we welcomed Kella into the world. 6lbs. 14 oz. 19.5 inches.
The Best reason ever for a post to be late.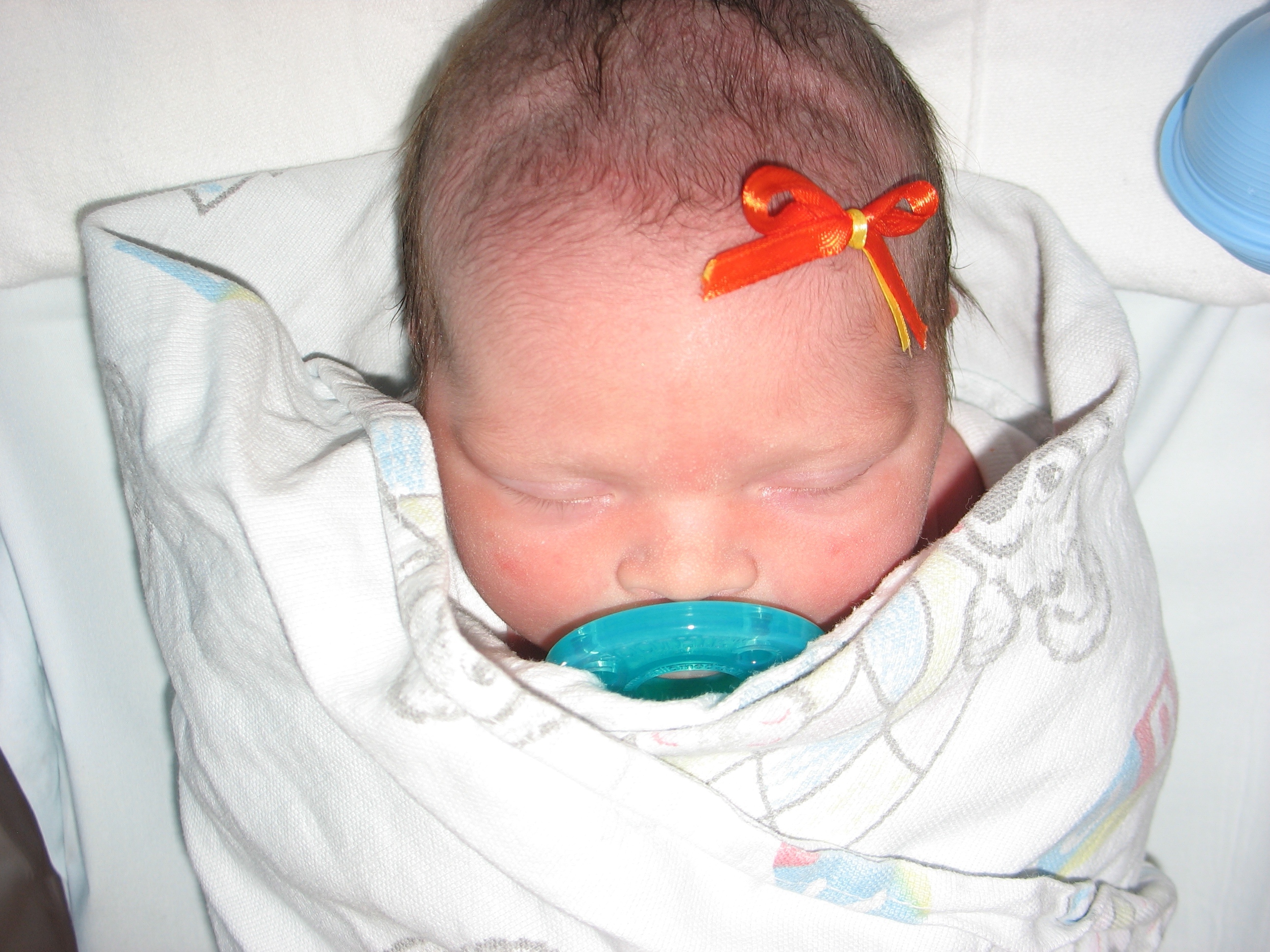 Labels: Factory Tour, Slapstick, Vizion Studios
Comments:
Better late than never, Congratulations! Hope everyone continues to do well and you are able to get some sleep!
Post a Comment
Subscribe to Post Comments [Atom]
<< Home